WE ARE OPEN MONDAY TO SUNDAY FROM 12pm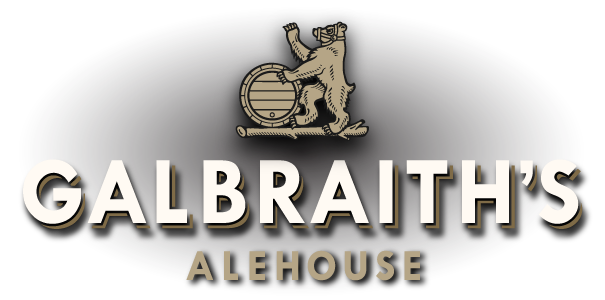 What's Up and Coming at Galbraith's!
Good News.. The start of your week is about to get a whole lot better!
From 15th August we are REOPENING Mondays!
Open from 12pm-10pm, let us take those Monday Blues away with a pint and a meal.

We are counting down the days for when the nights are getting warmer and longer again.
Keep an eye out for updates on what is up and coming in the Garden. 

Keith, Andrea and the Galbraith's Team
Brewing and serving craft beer before it was cool
At the Alehouse we have been serving world-beating beers from our on-site brewery since 1995. Once again named one of Metro's Top 10 Auckland Bars in 2020 and boasting one of the most extensive beer lists in the country, we are committed to being the best. Located in the beautiful lofty Grafton library building at the top of Mt Eden Road the feeling when you walk through the doors is welcoming and relaxed.
Our hand-made food showcases the heritage of our experienced team of chefs whilst staying true to our pub roots. Produce is sourced locally, delivered fresh every day and collected from the on-site gardens.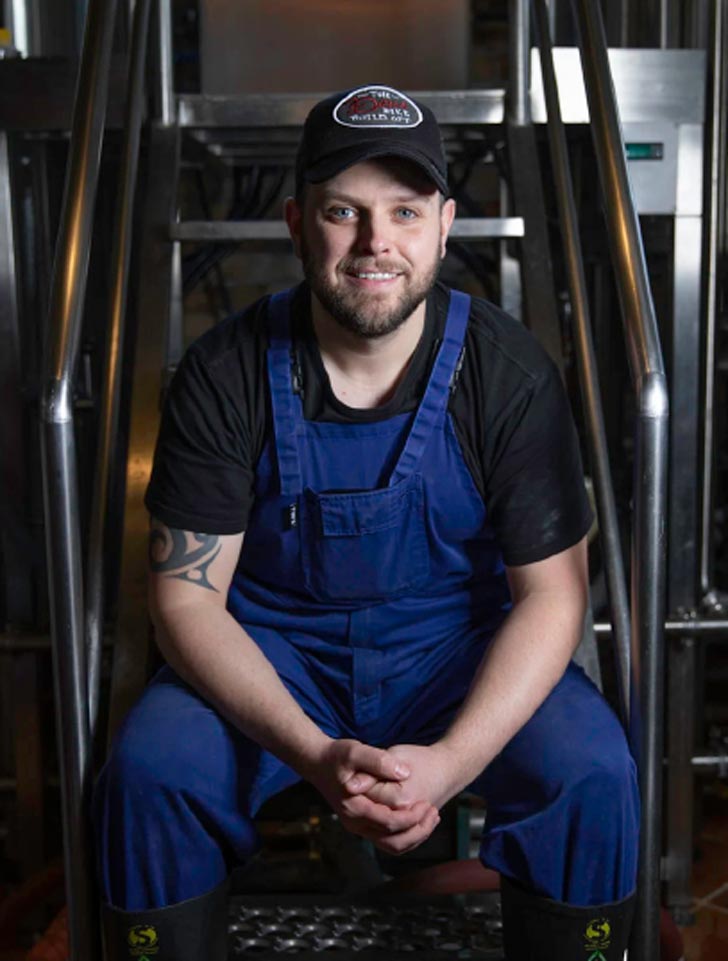 David O'Leary
Head brewer
Born and raised in Dublin, David joined the Alehouse family in 2011, training directly with Keith from the ground up. Always happy to have a yarn about what's brewing, he is passionate about cask-conditioned ales and his family. In 2019 he became proud father to the newest additions to the Alehouse family, young twins Ted and Benji.
Keith Galbraith
Founder
Born in Hamilton across the river from the Waikato Brewery, Keith began his career working with wine. He quickly found that his skills and knowledge translated across to brewing. Seeing few true Real Ales being produced, he opened the Alehouse in 1995 with the desire to bring real, old-world beer styles, brewed with traditional techniques to New Zealand. Since opening the Alehouse, his beers have been recognised and acclaimed locally and at an international level, including in 2017 with two gold medals and a the trophy for world champion in the strong dark beer class at the prestigious International Brewing Awards in Burton-on-Trent, considered the Oscars of the brewing world.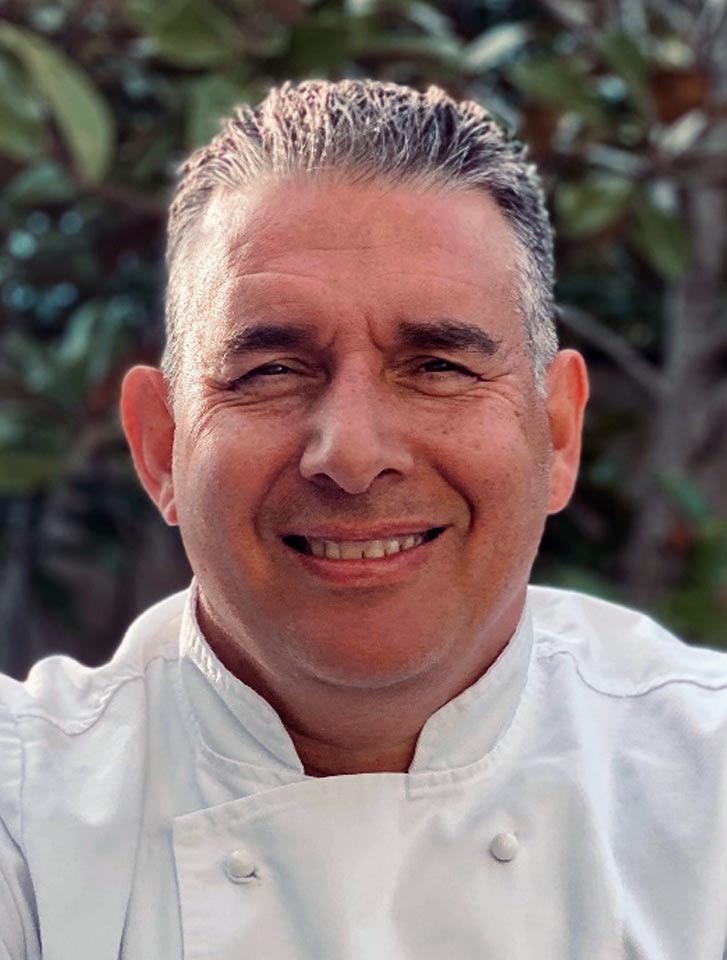 Darby Brooks
Head Chef
Born in New Hampshire, USA Darby started as a chef aged 13. In the four decades since he has spent time working in restaurants at Michelin star level across the World and trained up and coming chefs at a prestigious cooking school in Switzerland. Family bought him to New Zealand in 2013 where he spent time working in banqueting at a 5 star hotel and as Executive Chef at two renowned Auckland Golf Courses. Ultimately his personal love of delicious, bistro style food led him to Galbraith's where he shares Keith's goal to deliver outstanding food in relaxed and comforting Pub surroundings.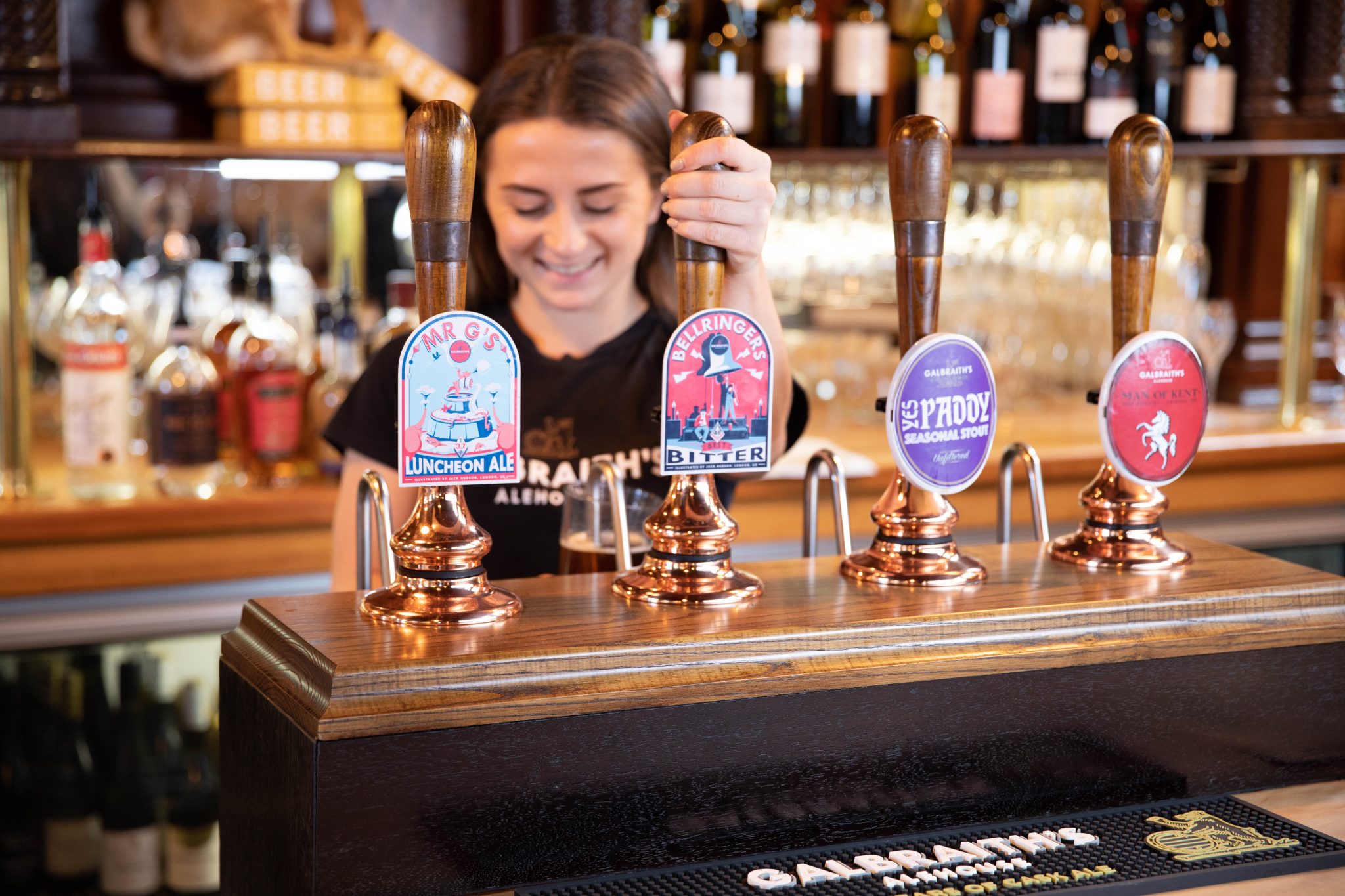 Gaby Wilkinson
Bar Manager
Born and bred in North Yorkshire, Gaby has grown up in and around pubs and has always had a love for great beer and good food. In January 2019 she left home to travel and landed in Auckland four months later. Despite not planning on being in New Zealand long term, she has fallen for New Zealand and found a home away from home at the Pub.
Beers
Our specialty cask-conditioned, hand-pulled Real Ale and European inspired lagers are complimented by a range of seasonal beers from local and international producers. Available to enjoy here, or by the flagon to take home.
Gallery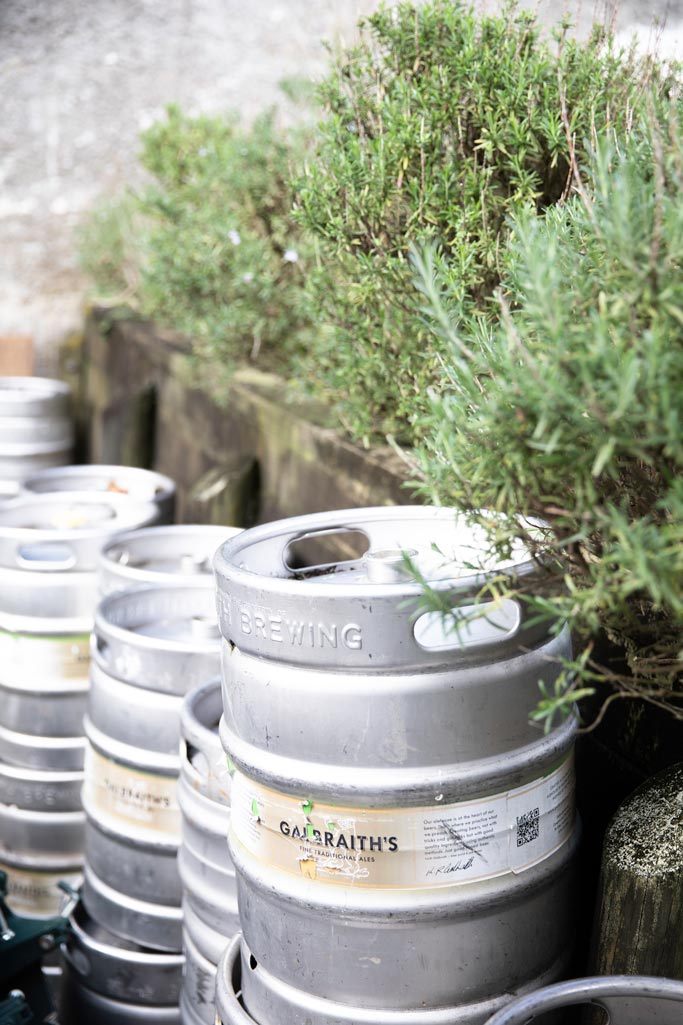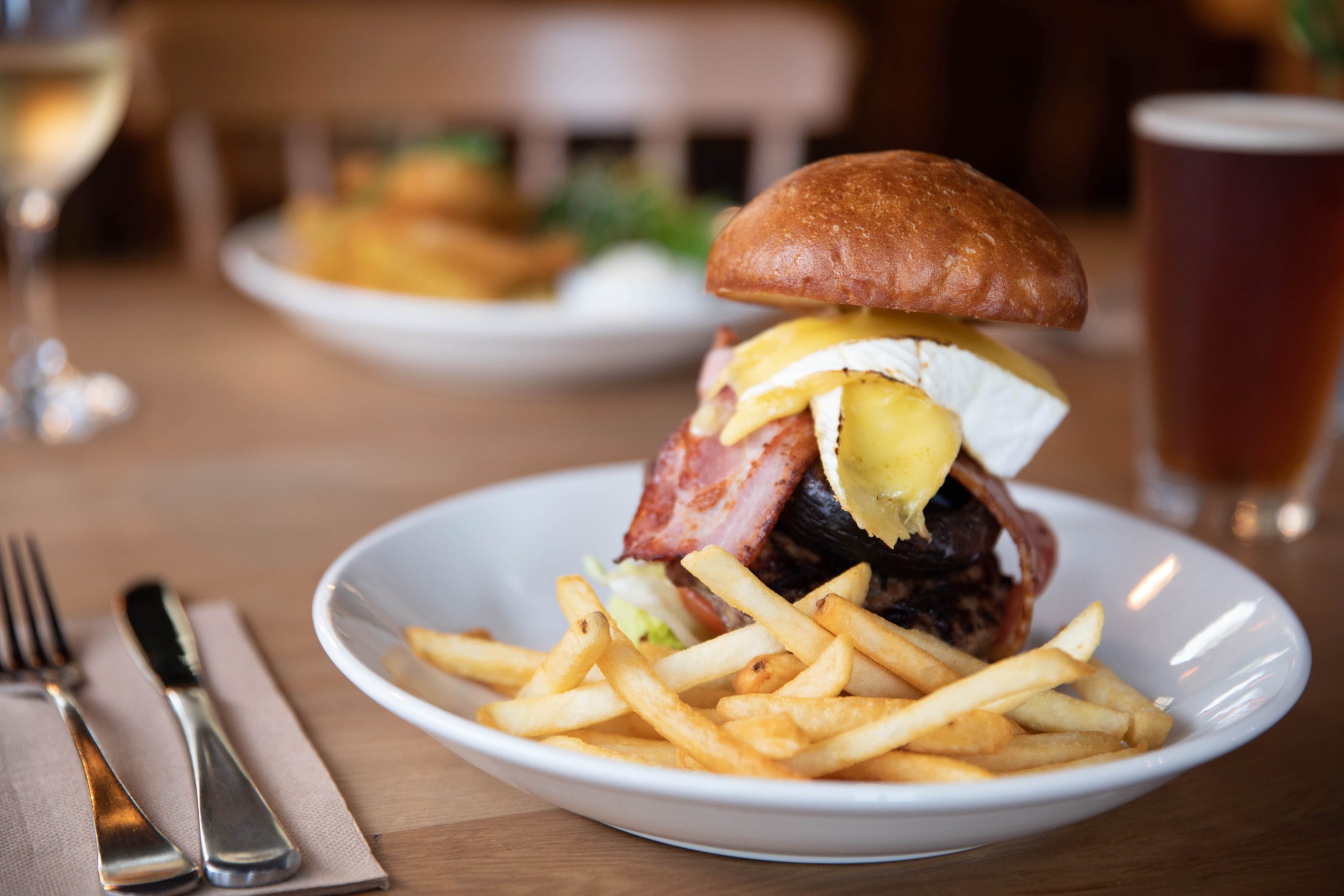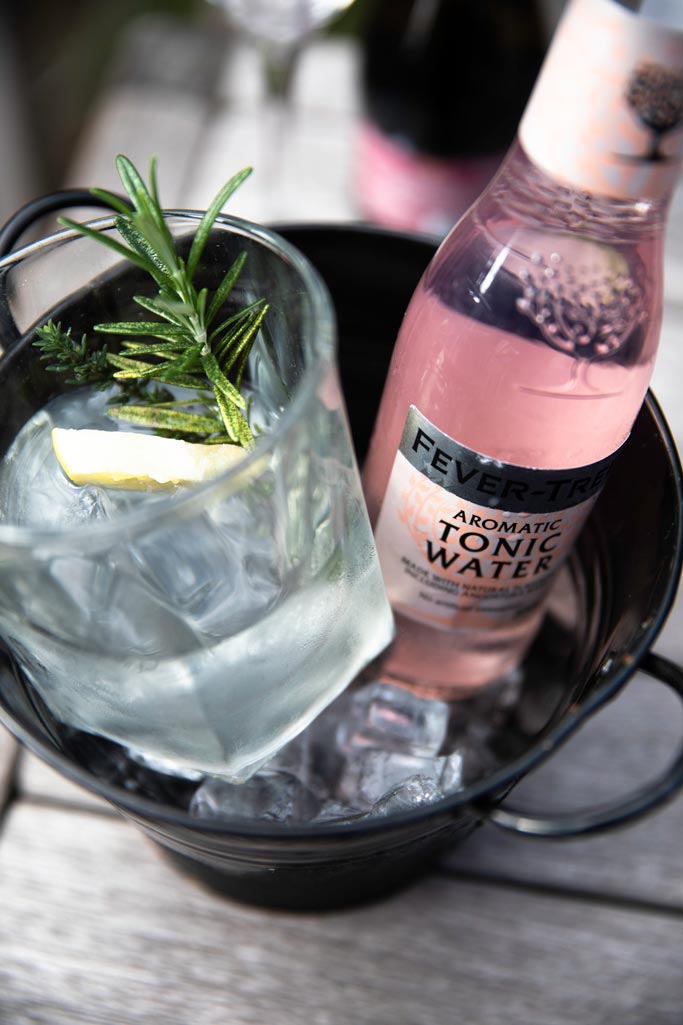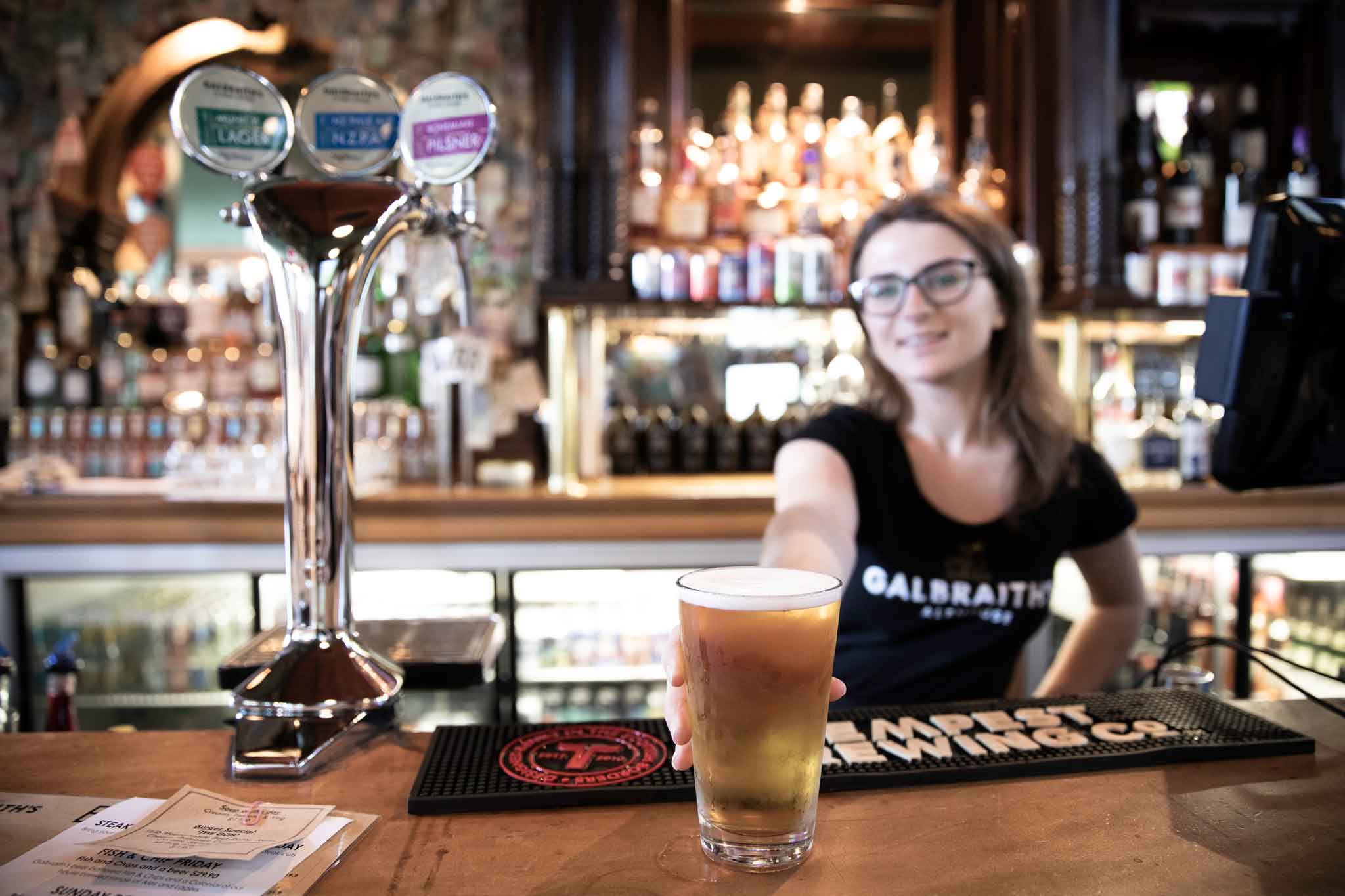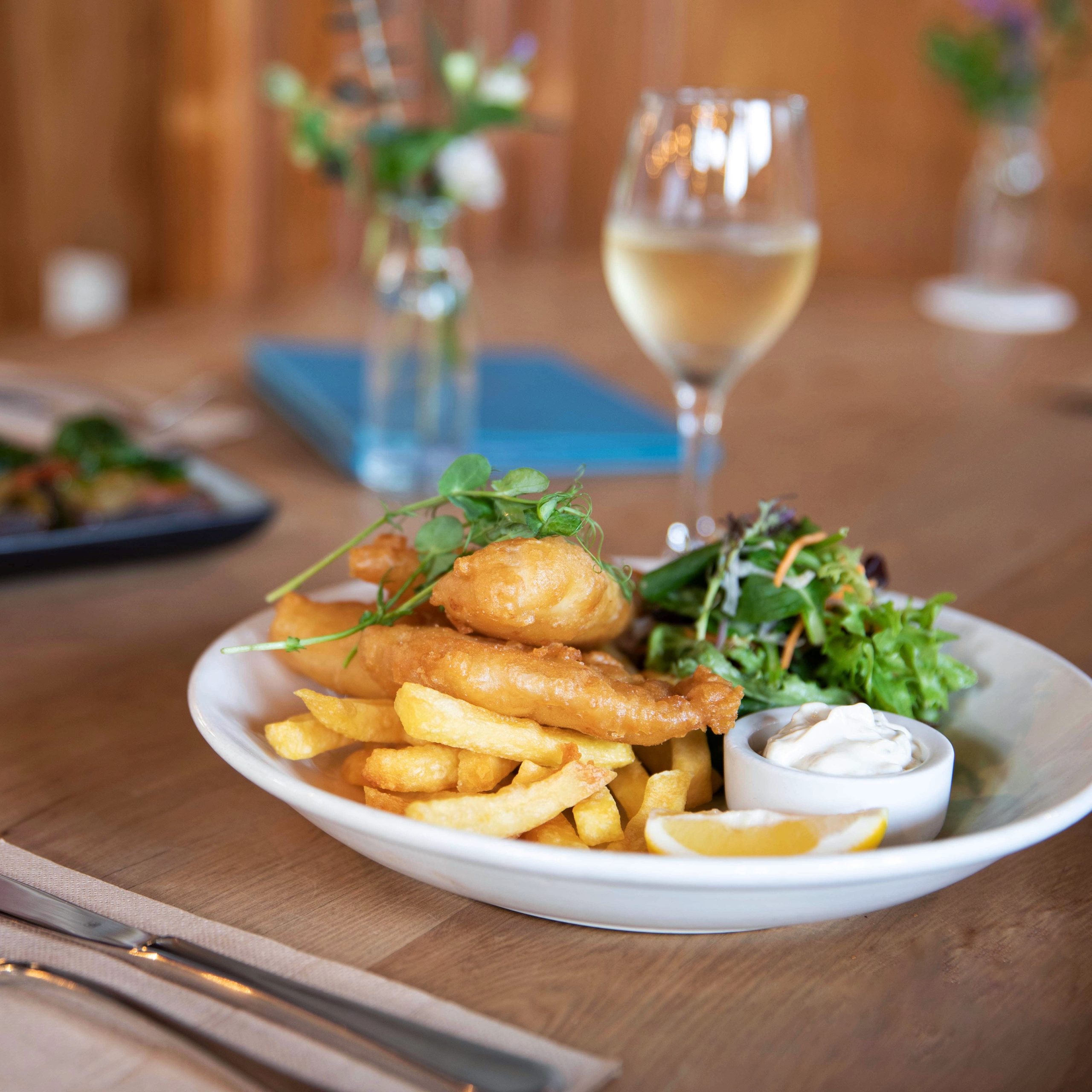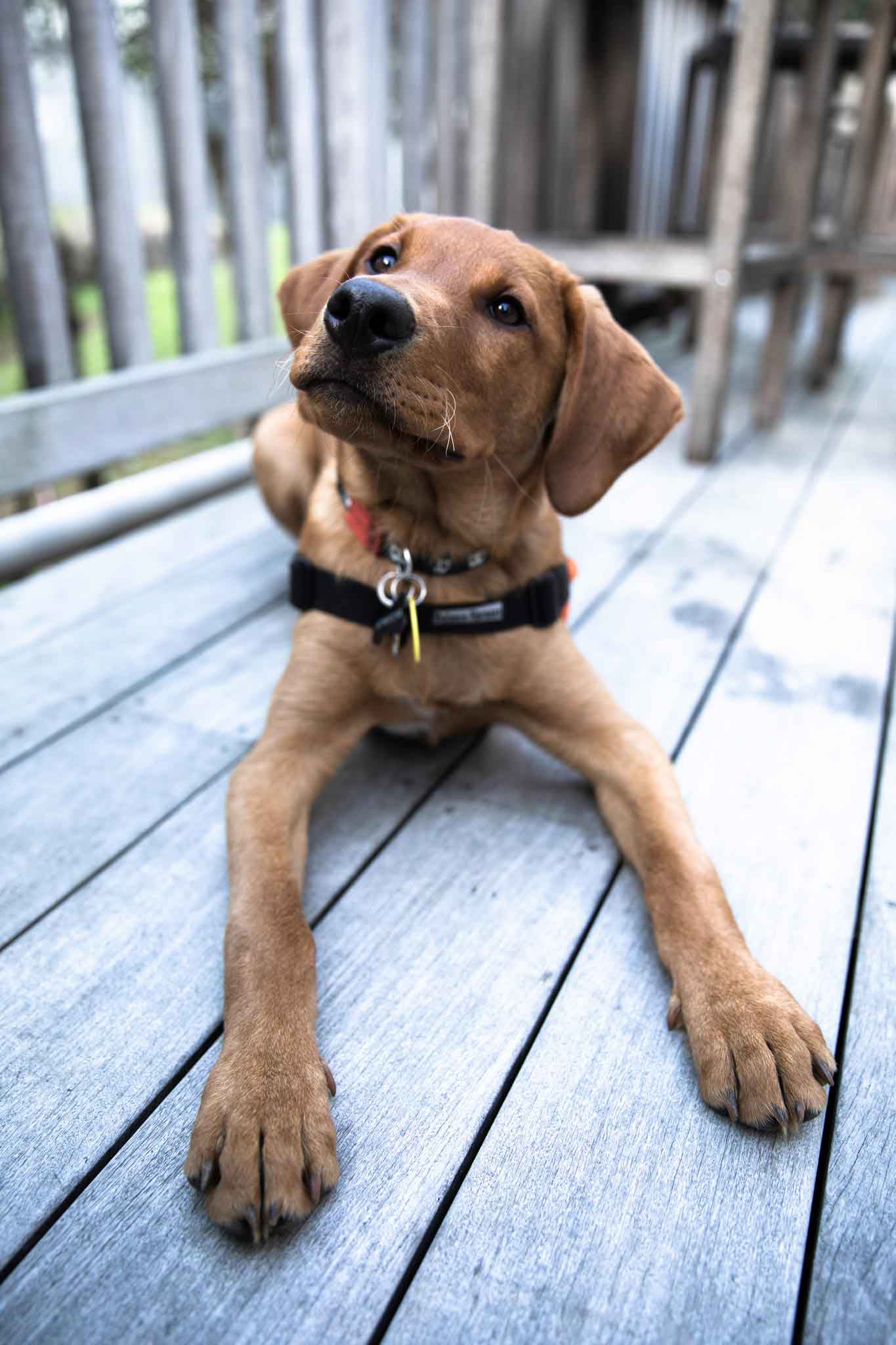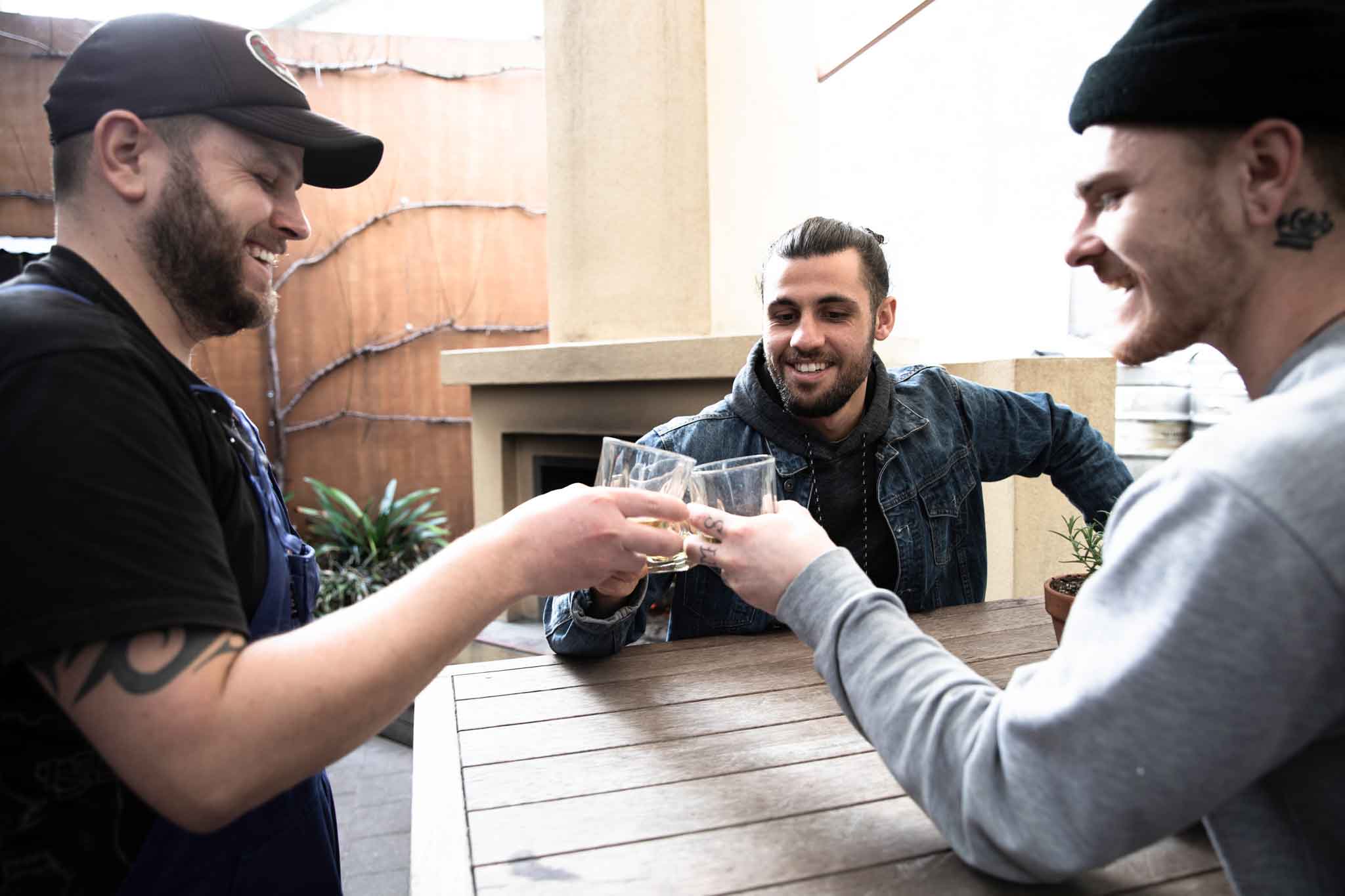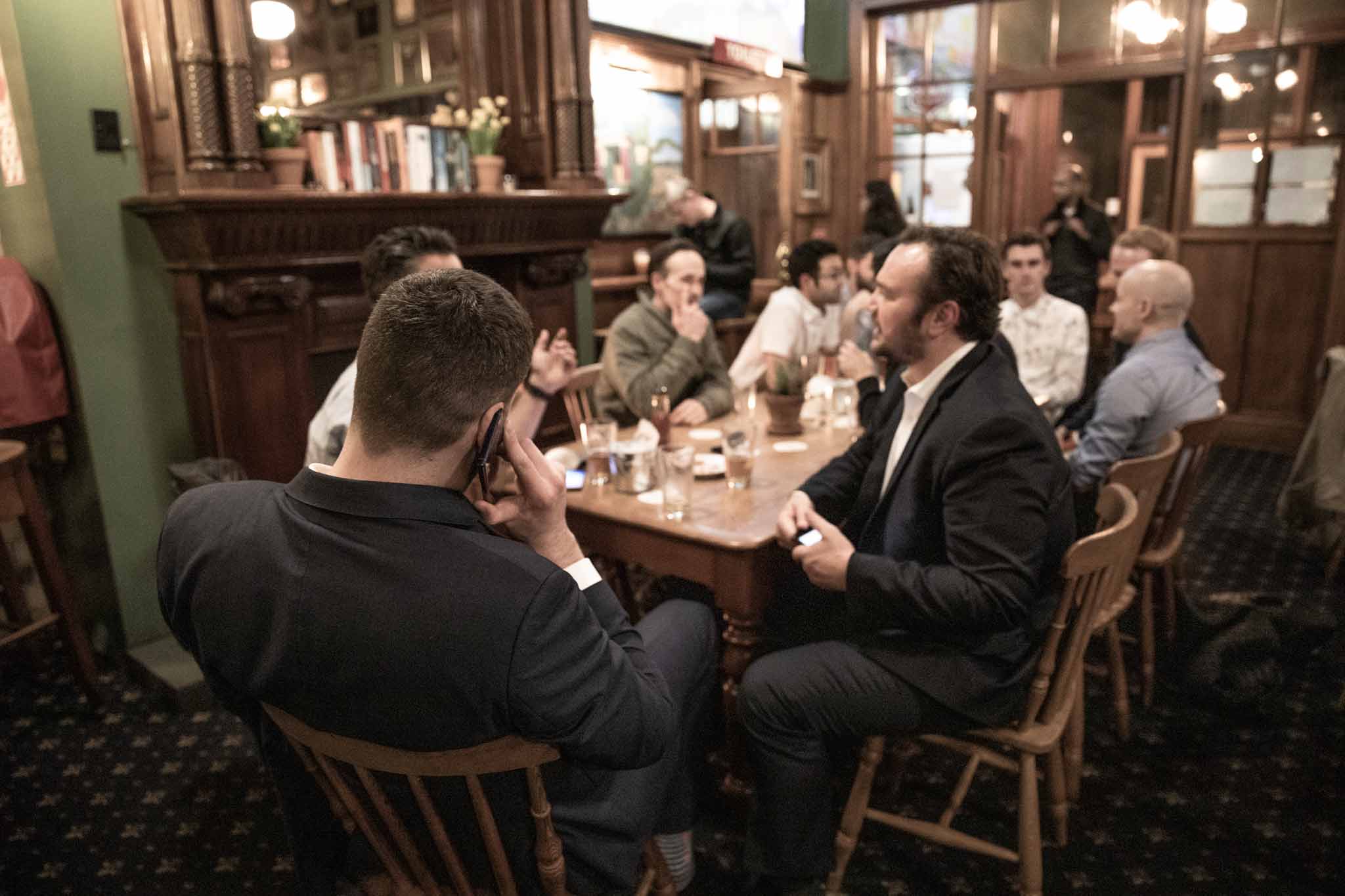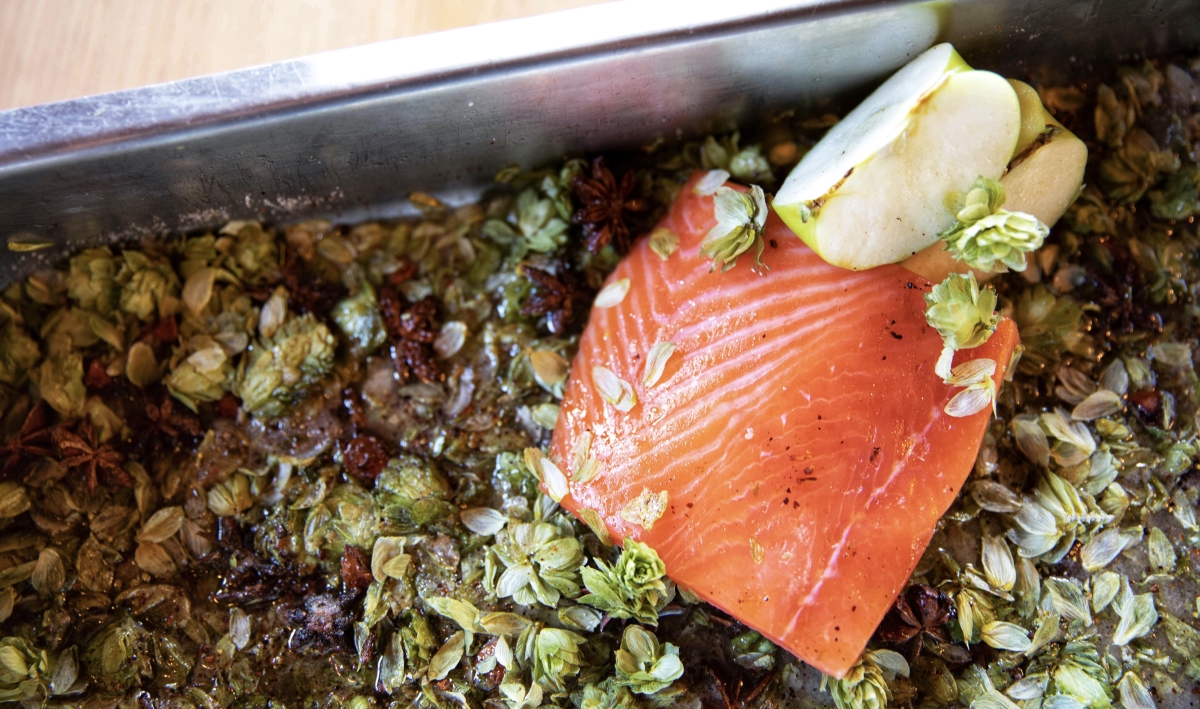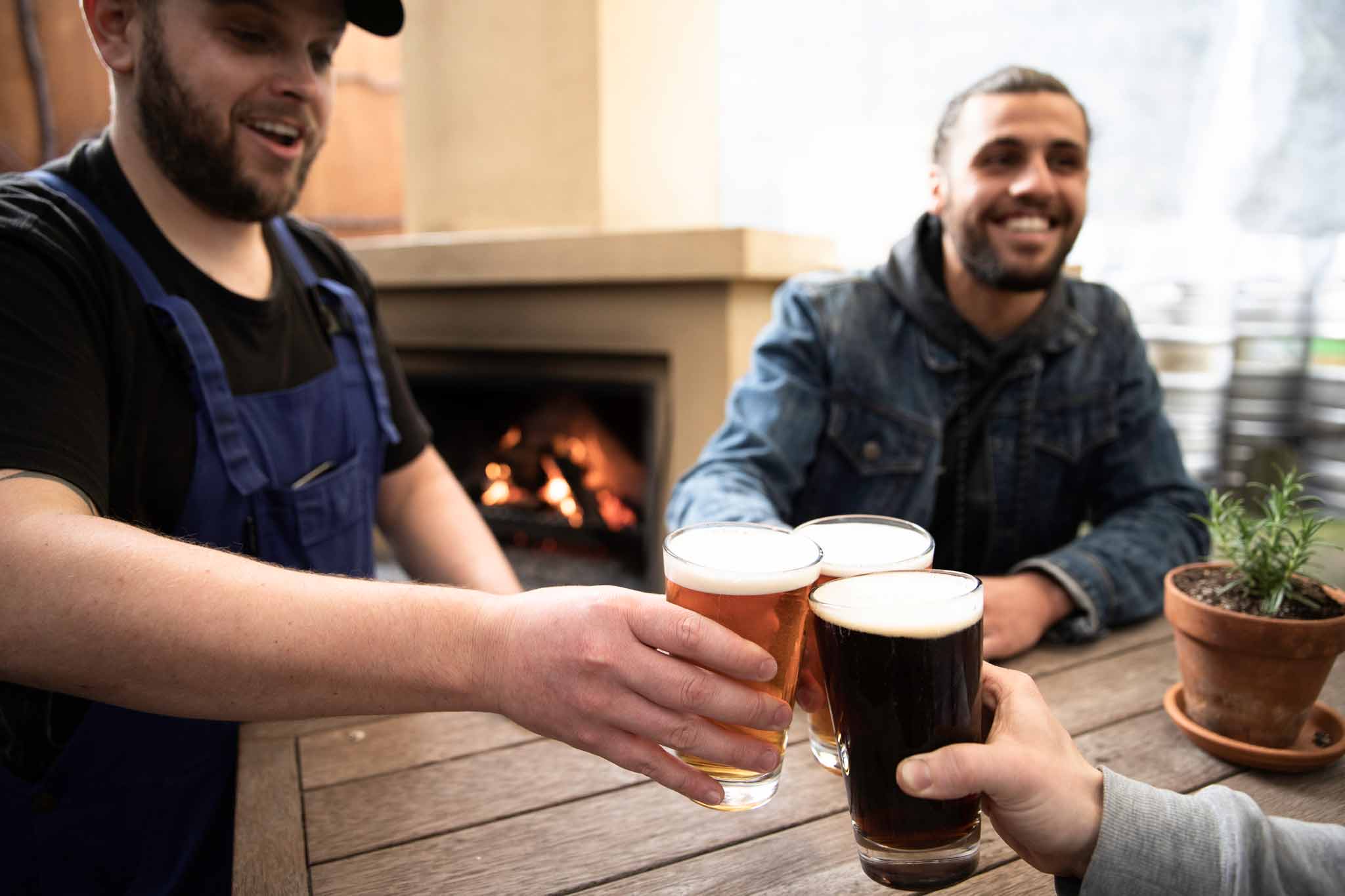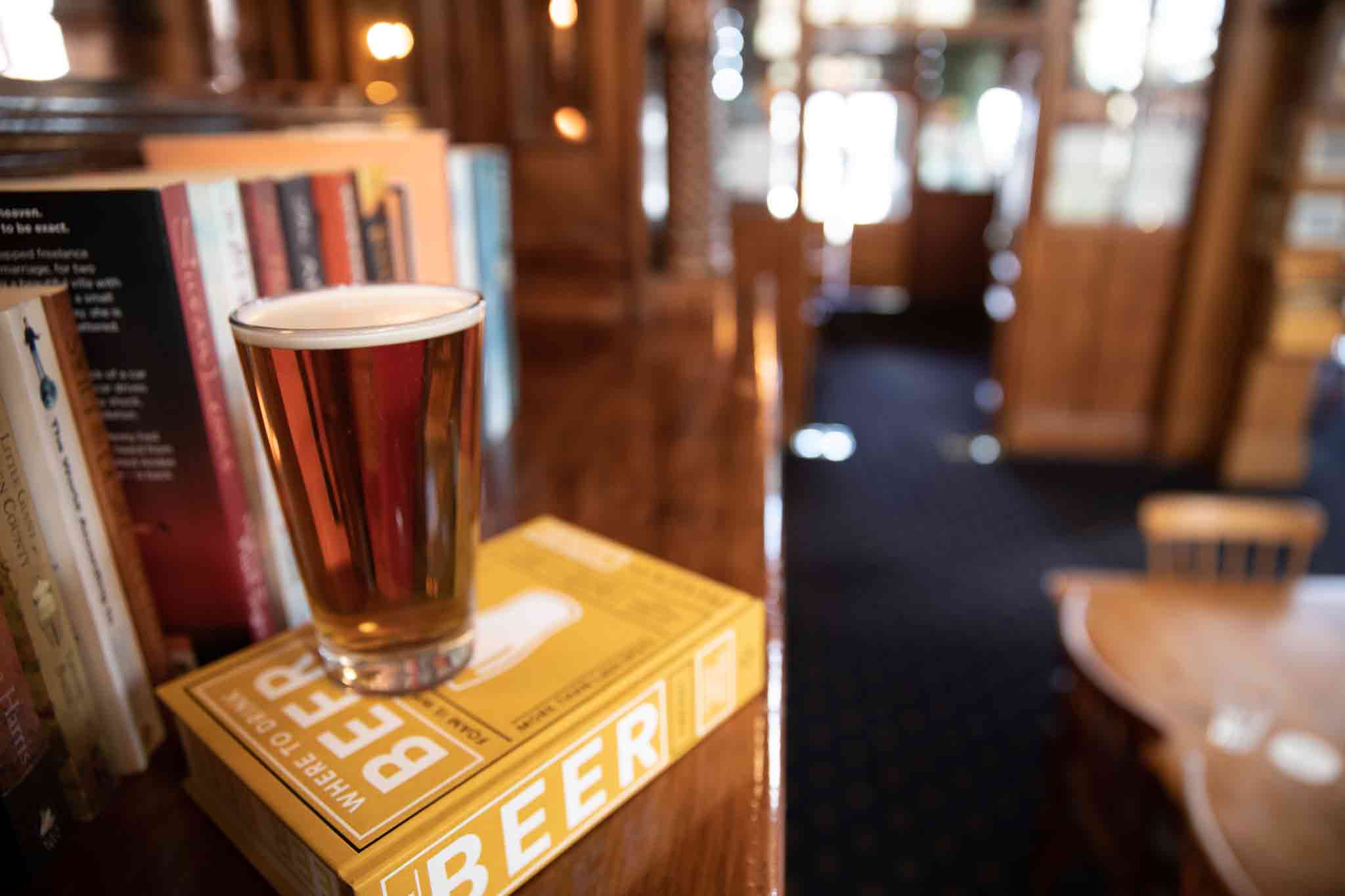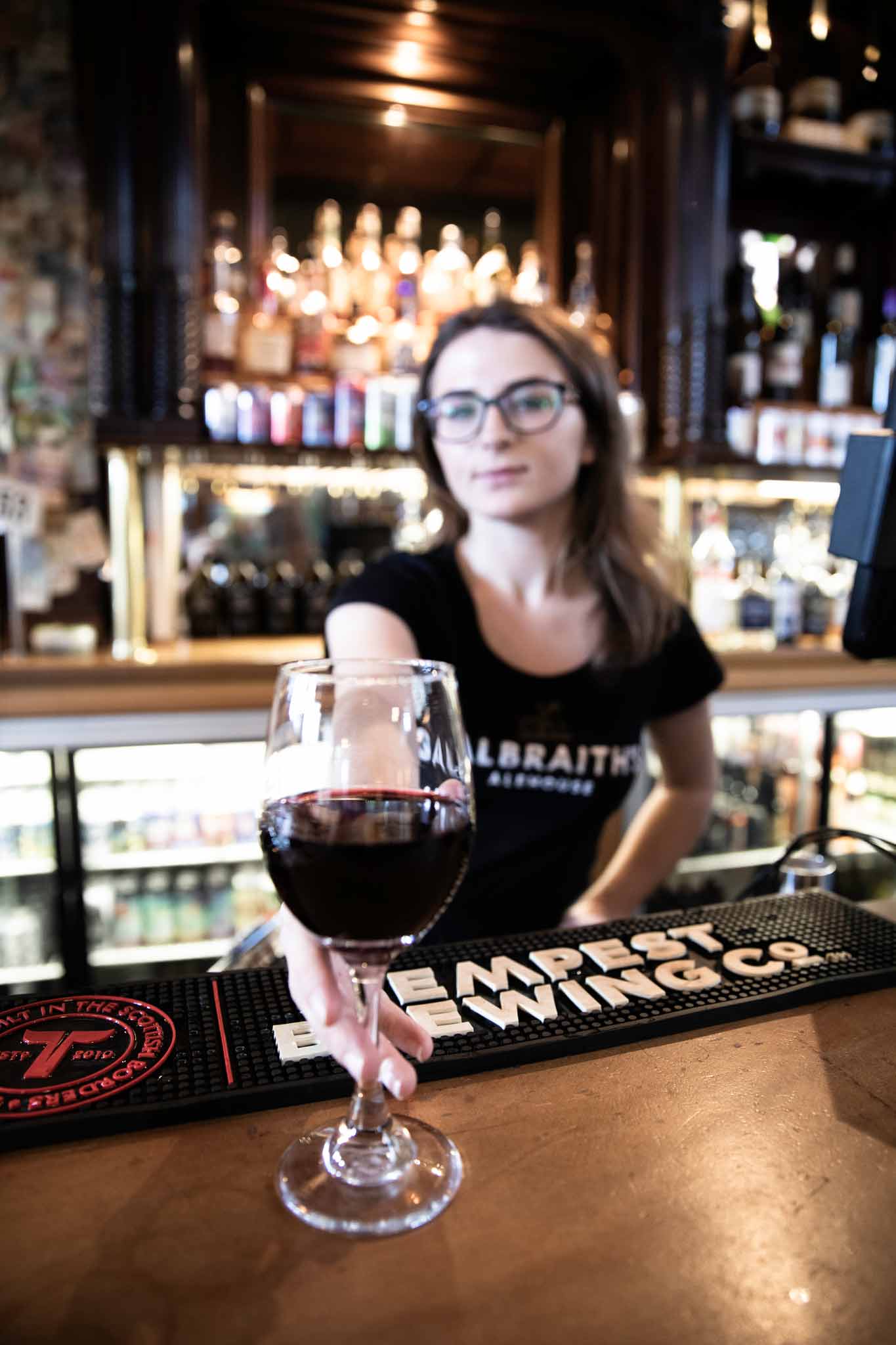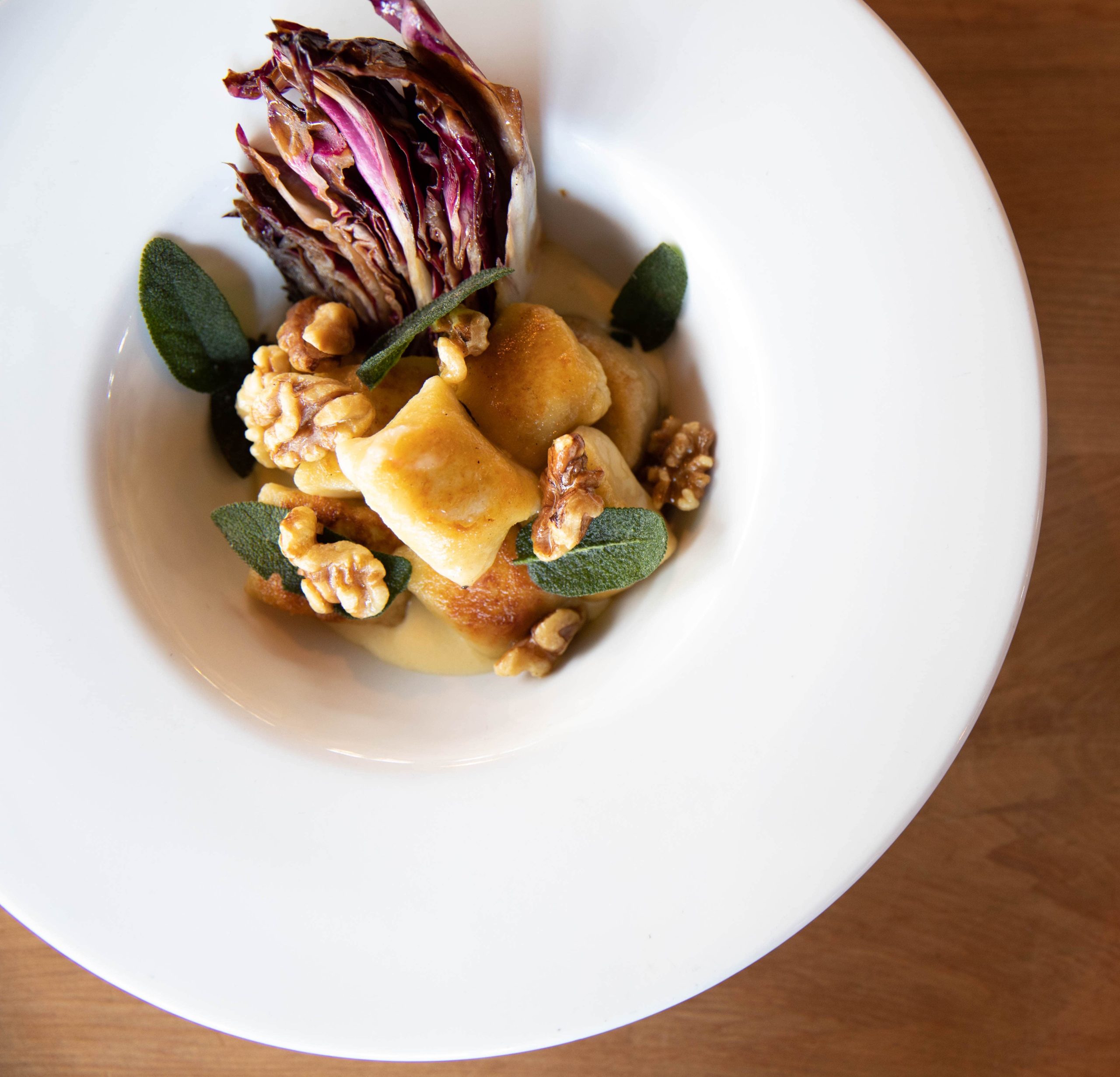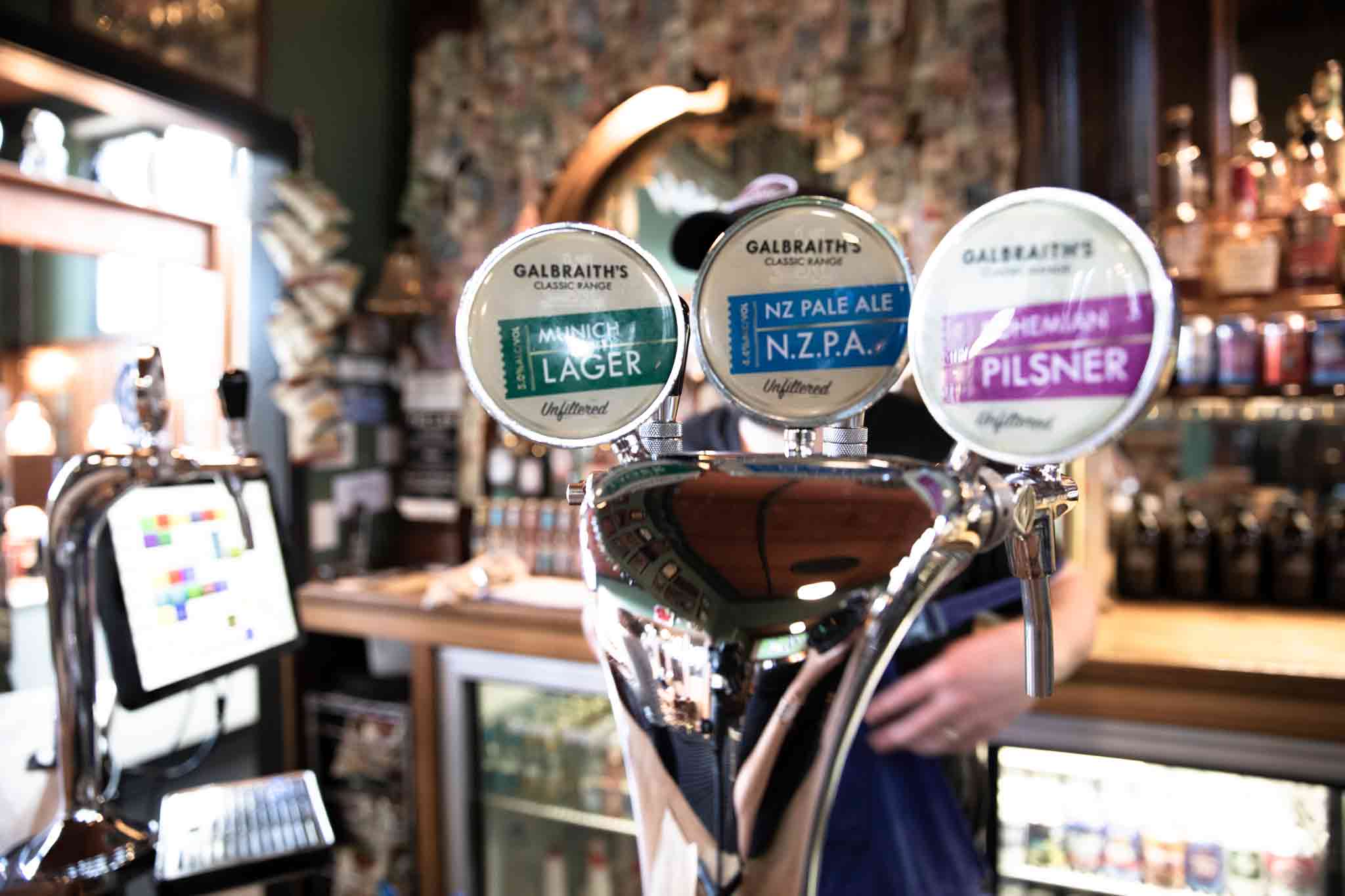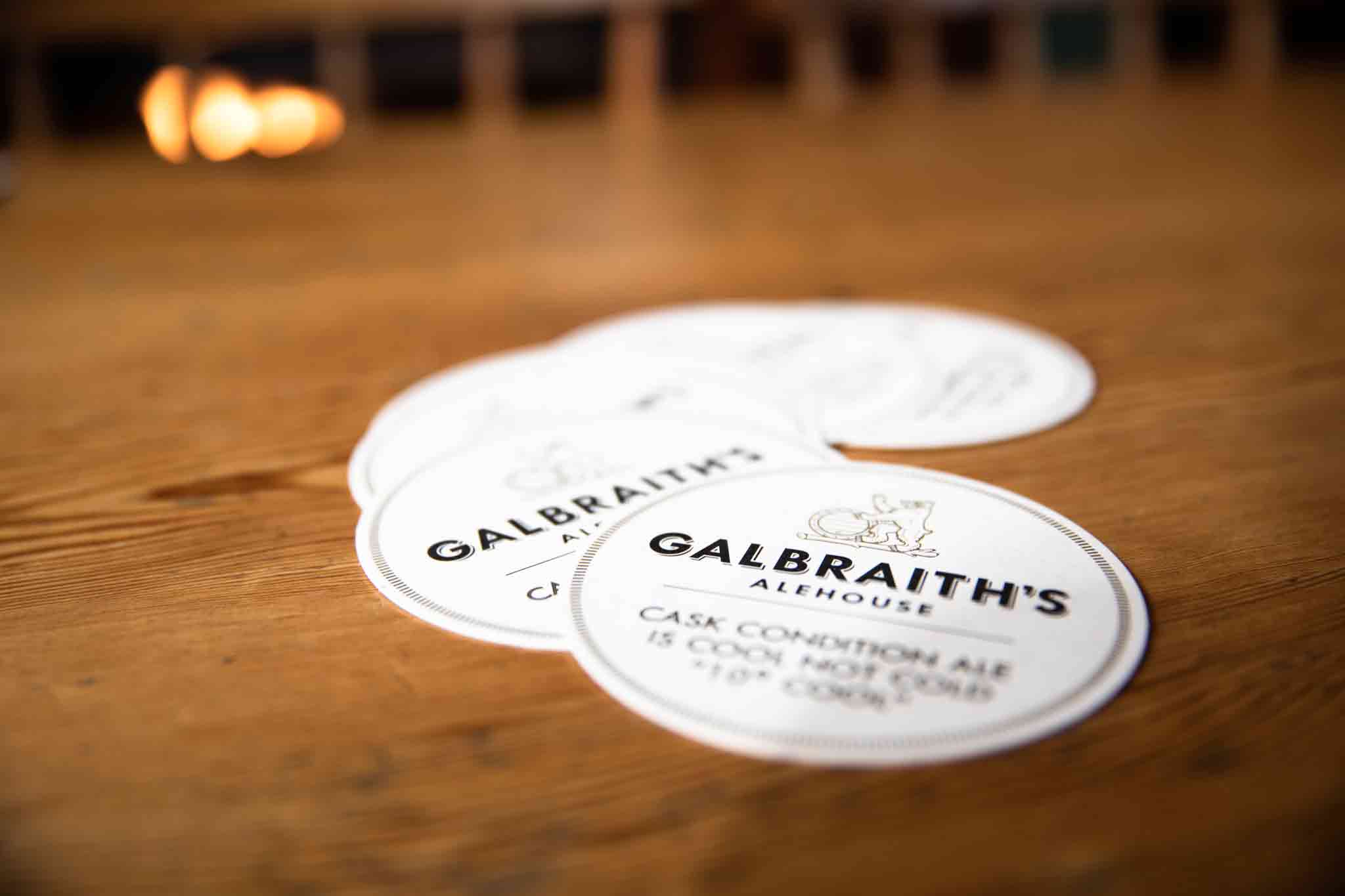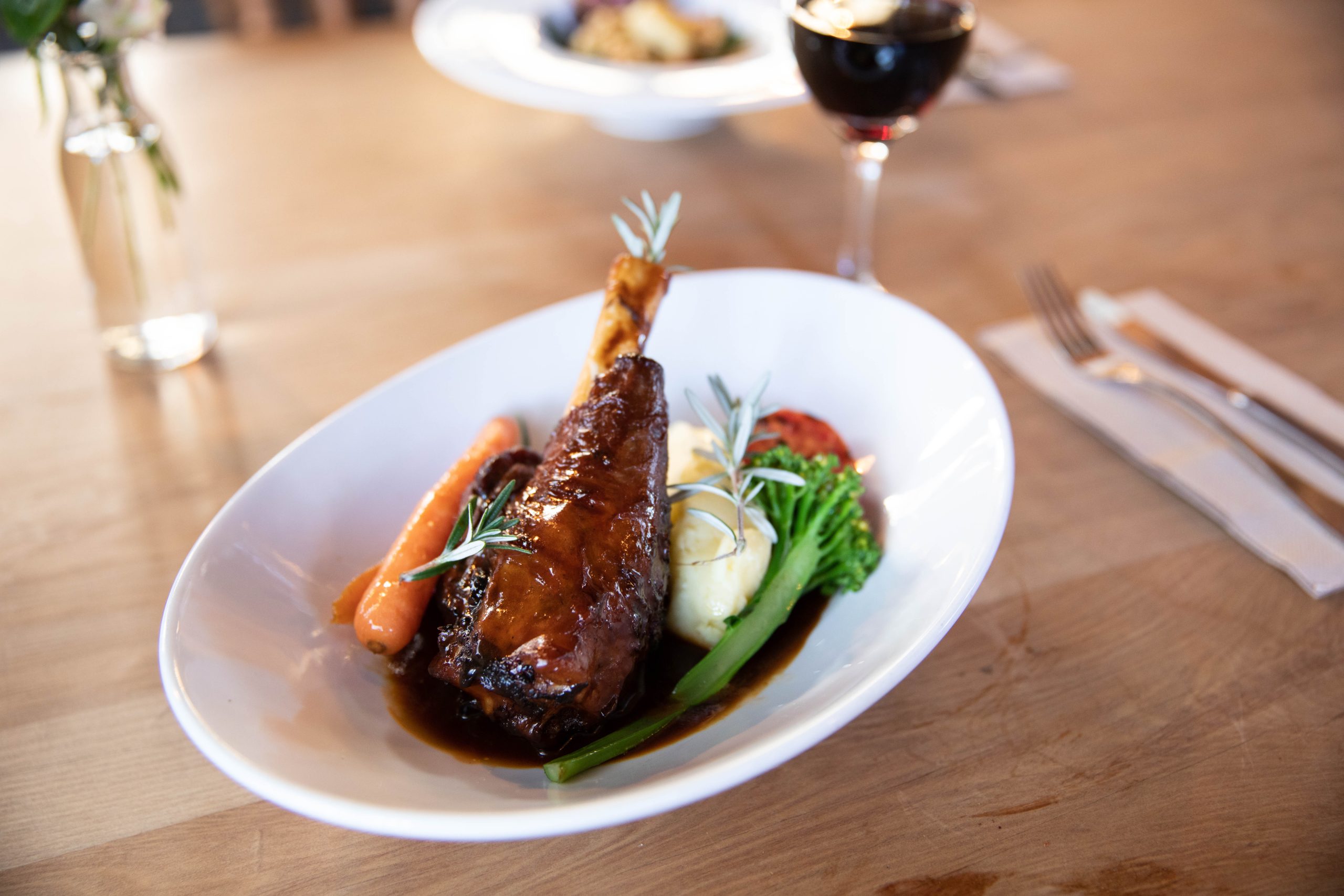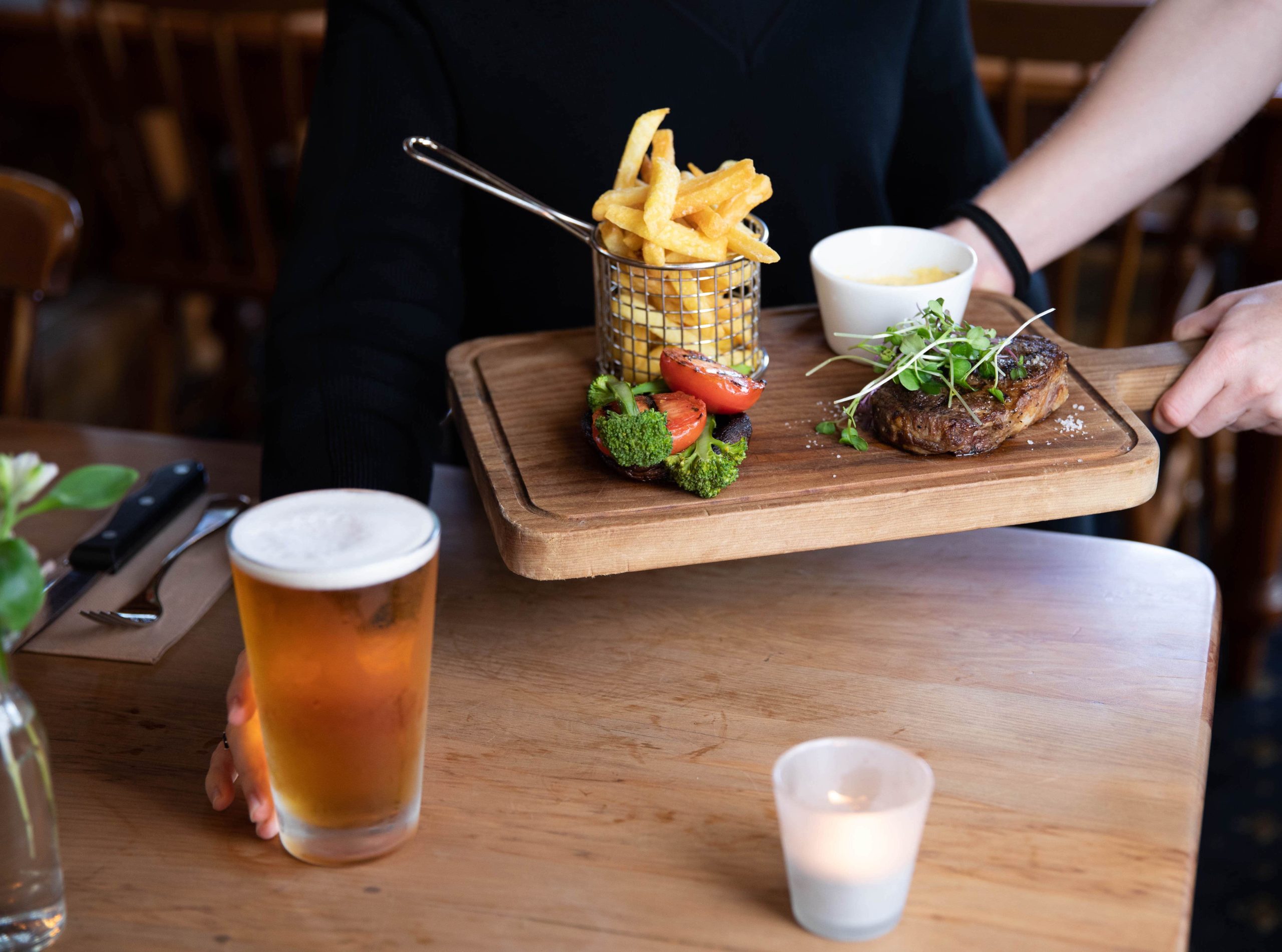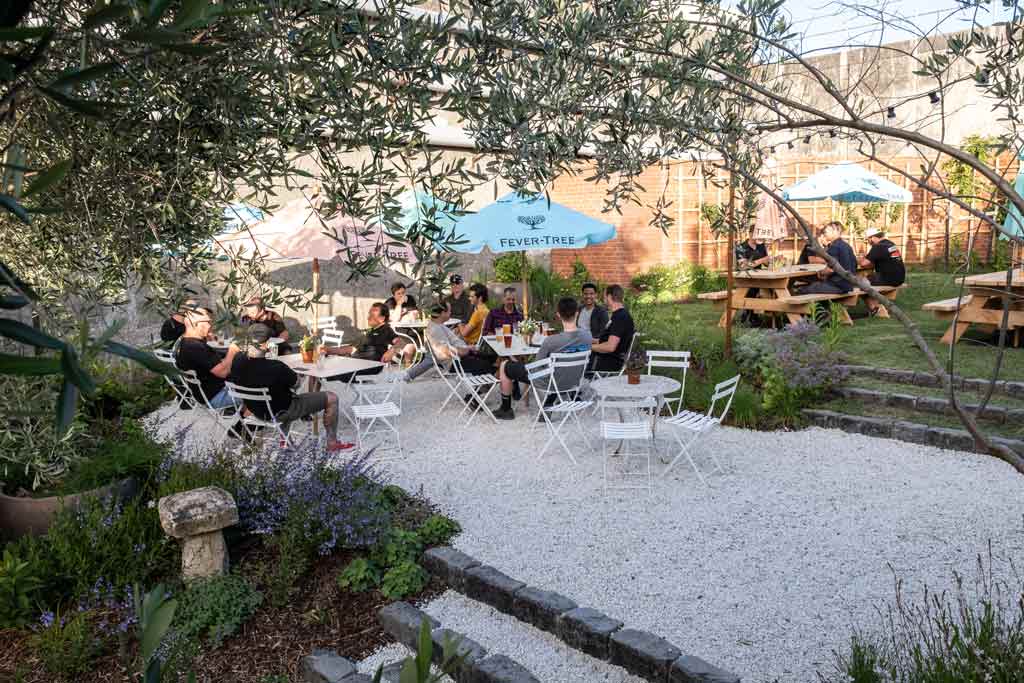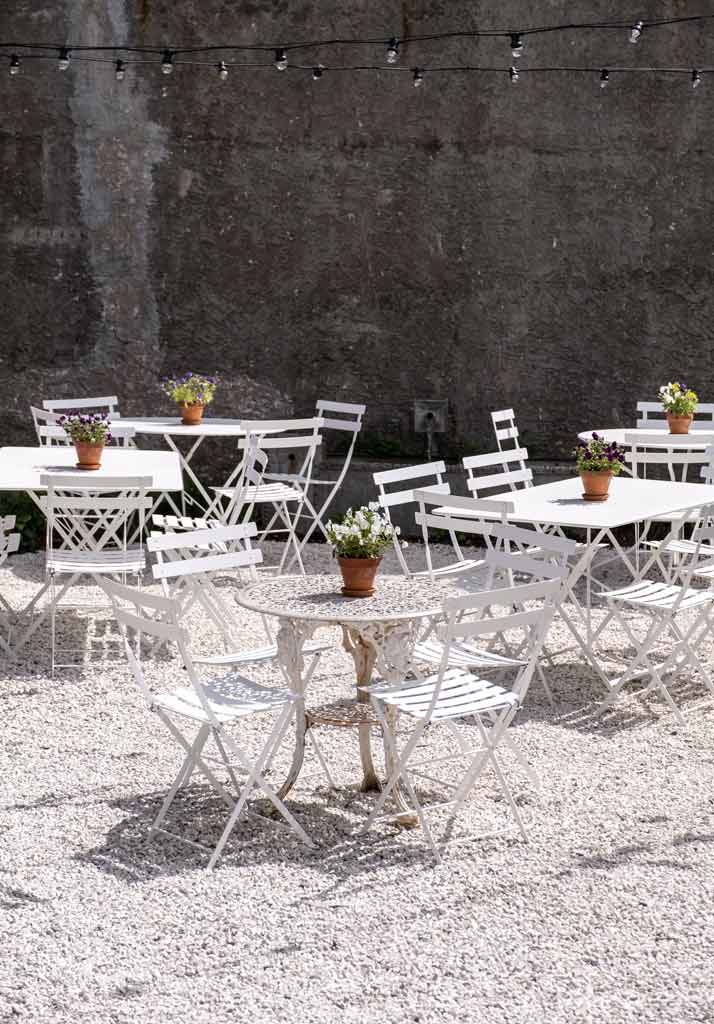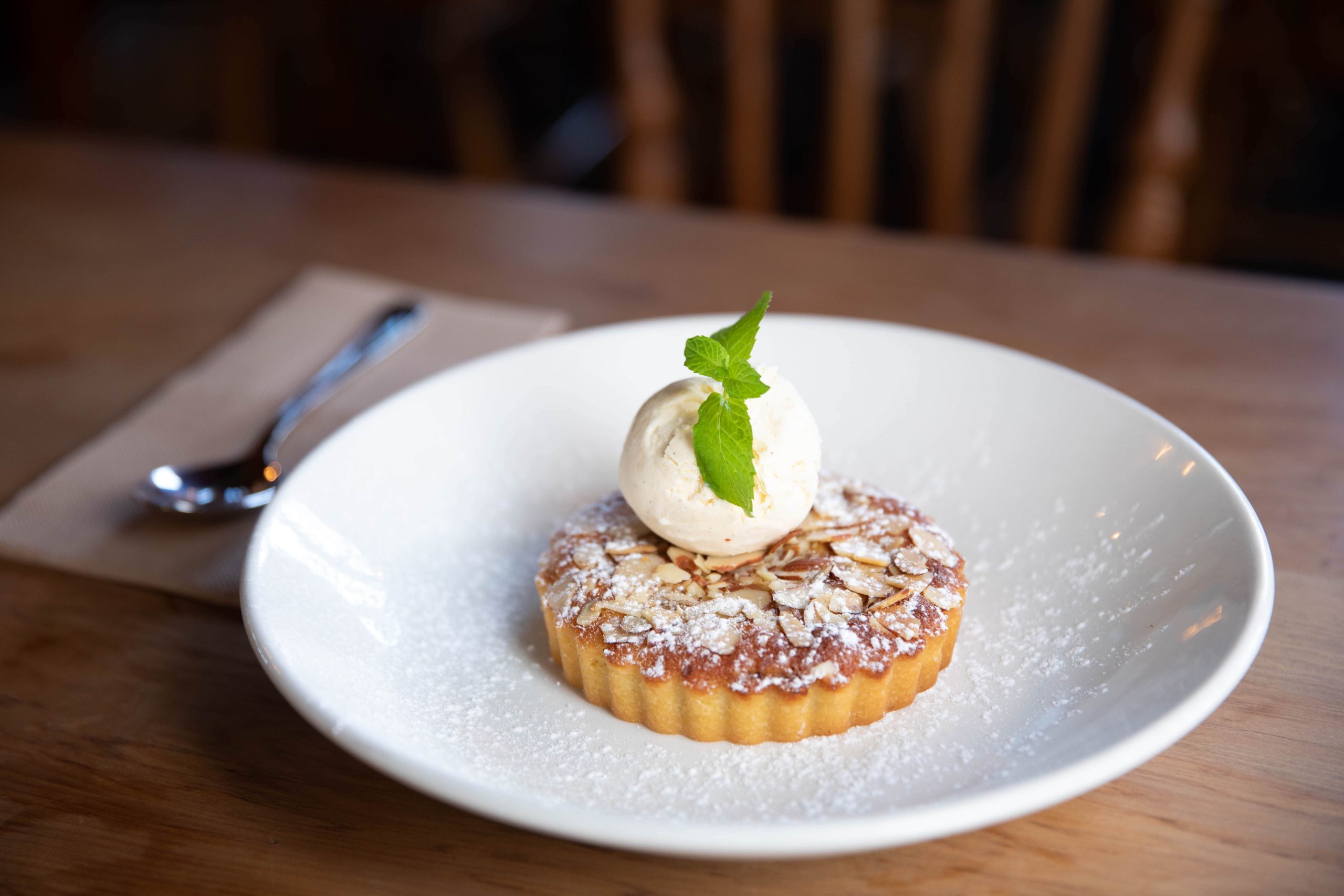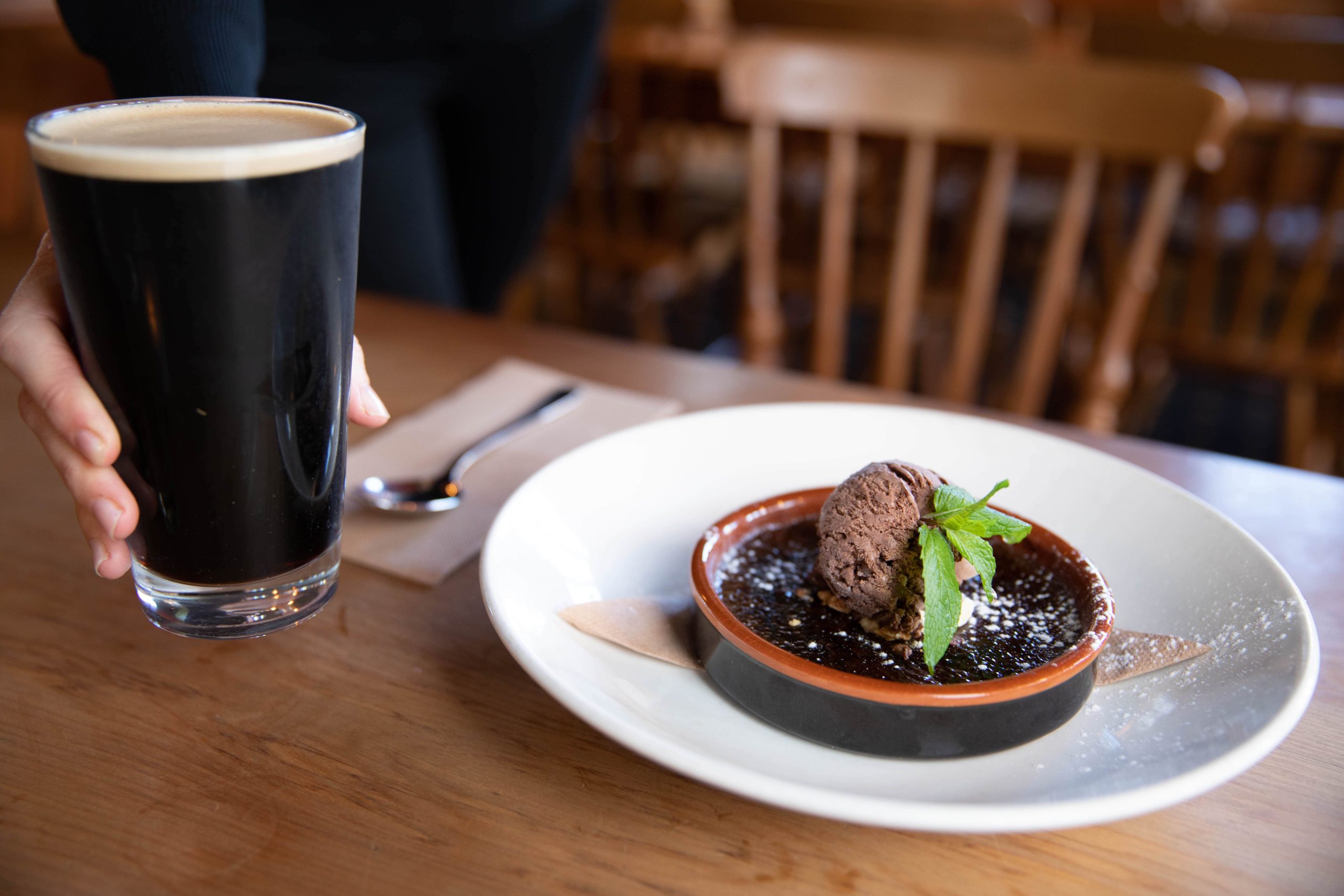 Bookings
To avoid disappointment please book below. For groups larger than 10, please email us on bookings@alehouse.co.nz. Please do not hesitate to get in touch if you have any questions.
Our Opening hours are:
Tuesday to Sunday: From 12pm
No public holiday surcharge
Join our Team
Duty Managers
Chefs
FOH staff